St. Edith Parent Association - SEPA
The St. Edith Parent Association (SEPA) offers opportunities for family involvement and support of the programs and events that help enhance our students' experiences at school.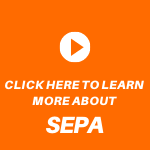 SEPA sponsors a number of events throughout the school year which are either 'fun–raisers,' social events or fundraising events.
SEPA Mission Statement
Promote the ideals of Catholic education by fostering a better understanding of parental responsibilities in the spiritual and educational development of our children.
Enhance the quality of education at St. Edith Catholic School by raising funds for school supplies, programs, or equipment that fall outside of the school projected budget.
Foster positive relationships and school involvement among parents, students, and the community.
Maintain and enhance open communication among parents, teachers, and school faculty and administration.
More Information
Go to main navigation