Why St. Edith Catholic School? We are not simply an alternative to public schools; we are a way to continue the teaching ministry of Jesus.
At St. Edith Catholic School, we believe that we all share Catholic faith and values. We provide an excellent formational and educational experience for all our young people. It is our goal to provide a process that nurtures the total academic spiritual and physical growth of each child.
We strive to carry out the mission of Catholic education: to bring your child closer to God while we learn, live, and grow together. Helping our students develop positive self-esteem and learn to love God, family, and neighbor is part of our ministry. The best way to accomplish these goals is through a cooperative effort between the school and home.
What makes St. Edith Catholic School and Catholic Schools unique?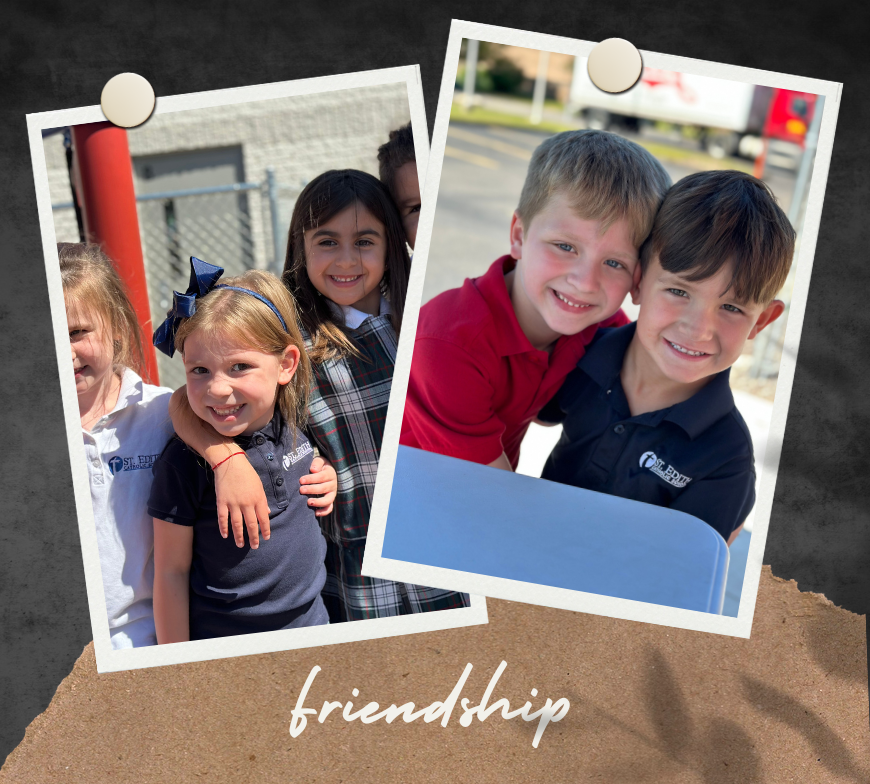 Christ-Centered Quality Education - Catholic schools integrate our faith and Gospel values into every part of the educational experience...whether in the classroom, on the athletic field, or in church! Our Mission Statement here at St. Edith Catholic School is to "teach as Jesus did" with love, care, and discipline, centering on the Eucharist, and focusing on students: our gifts and future.
Christian Values - A unique blend of learning, Christian formation in gospel values, and discipline prepare students for higher education and challenges of a complex world.
Dedicated Administrators, Teachers and Staff - While parents are the primary educators of their children, St. Edith Catholic School provides a "second home" in a collaborative community of parents and educators, where morals and values are supported and enhanced.

High Academic Standards - Students at St. Edith Catholic School are encouraged and challenged to achieve their fullest potential as individuals. We help to bring out the best in each student.

Well-Rounded Curriculum - We at St. Edith Catholic School educate the "whole" child - mind, body and soul. Through a solid academic core, variety of extracurricular offerings and opportunities to worship and practice our faith, students are given the tools to build a strong foundation for life and become contributing members of their community and Church.
A Safe and Structured Learning Environment - Students learn best in an atmosphere where they feel safe, valued, and cared for. St. Edith Catholic School sets high standards for student behavior and appearance, which fosters self-discipline, confidence, responsibility, and respect for all persons. In addition, our school is kept secure for the safety of our students.

Go to main navigation